5 Washington St. Boxford, Ma 01921 978∙352∙6442

We sell Lupine Collars and Leads.

Guaranteed even if chewed! 

Class Schedules

Winter Agility starting soon in our large indoor room.

call us for details!

Lowest Boarding Prices Around!!

 Small Dog 26.00

Medium Dog 27.00

Large Dog 28.00

Giant Dog 29.00

Daycare 20.00

Cats 15.00

Other small animals are also welcome, call us for details!

Ask about our Refer-a-Friend program!

Call for details.

.​

​​

Bath and brush services starting at 25.00.

     Your pet doesn't need a full bath?Then ask us about our in house clean up starting at only 15.00!!

Nails and ears not included**


Notice:

Required shots

 Rabies,Distemper and Kennelcough

These shots must be done at least 2 weeks prior to boarding

New Wednesday Fall/Winter hours. We will be closing at noon

For all new clients!

Mention this website and the first night of boarding is free for one pet with a minimum two night stay. We are happy to board any small animal! Call for pricing. Three walks per day included with every board!!

Wondering what's new at Aintree Kennel? Would you like some great coupons and discounts? 

We now offer Small Dog Playgroups for our Pint-Sized Pals (under 25 lbs) Saturdays at 1:15pm!

We offer PlaqClnz, a non-anesthesia based oral cleansing system for dogs and cats! ​(Cost: $20.00)

Boarding:

We offer boarding, playgroups, doggy daycare, playtimes, and a special senior section for our older dogs. We administer all vet prescribed medications and shots while your pet boards with us. 

Accommodations:

Our boarders are NEVER crated. They are housed in long runs, with their own elevated pallet bed and plenty of warm, comfortable bedding. We also offer indoor/outdoor runs for the dog who likes to go in and out as they please.

Activities:

Enroll your dog in playgroups while boarding with us! Great exercise and socialization for your dog. We also offer playtimes with a staff member, as well as 15 minute exercises.

Grooming:

Finish Grooming-All Breeds Dogs/Cats

Tooth Brushing & Nail Grinding

Have your pet professionally groomed, either during a stay with us or anytime. We recommend a bath upon leaving. Our groomers are available 7 days a week. Now open to the public on Sundays. (Must book by Saturday for Sunday groom). 

We offer full grooming services. Have your pet groomed to go home and the boarding fee will be waived for the day your pet is in grooming. (With the exception of Sundays).

| Aintree Kennel | 5 Washington Street | Boxford, MA 01921 | 978.352.6442 | Fax: 978-352-6477 | info@aintreekennel.net |

Training:

Private/Semi Private Lessons

Our trainers are highly qualified and can arrange either private lessons or group classes. 

Agility Classes are now in session

                 Call for details!

​                          Sign up now.

Welcome!

Located, since 1979, in beautiful Boxford, Ma, on over six acres of scenic country setting, Aintree Kennel is a boarding, grooming, and training facility. We, along with our enthusiastic staff, offer exceptional quality pet care with a commitment to each and every animal. We provide 24 hour care, with the owners on site. Our facilities are climate controlled featuring central air conditioning, with large indoor/outdoor runs, and a huge room for doggy playgroups and training. We also have an outdoor agility field. Our groomers are certified, along with our trainers, and our staff consists of vet techs, an animal behaviorist, and highly qualified animal care professionals.

  We are just minutes from 95!

We look forward to hearing from you soon! And when you're in Boxford we hope you come in and visit.

Pricing: 

OB Room Rental: Call for Pricing

Puppy and Obedience Classes: $175.00

Canine Good Citizen (CGC): $125.00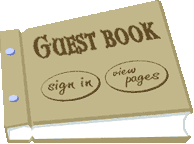 Come visit us at Aintree Kennel Saturday, December 7th and have your pet's picture taken for free with Santa Claus!

Aintree Kennel is a full grooming facility featuring two complete grooming rooms. We offer professional to breed specifics or to your personal instructions.

While having your dog groomed, rebook another grooming appointment and you will receive 5.00 dollars off of the rebooked appointment.